PoweredByBTC.net

A Part Of The Unstoppable Mama's Team

How Much More Money Could You Be Making
If You Had YOUR Money Working For YOU 24/7
Instead Of You Trading YOUR Time For Money?

$5000/month? $1,000/week? $1,000/day?
Maybe even more???
We can help you get your hard earned money working and earning


20% to 40%+ Return On Investment

in an Exciting, Emerging Industry!

So look... I want to introduce you to an amazing new technology that is changing the world of money. The good thing about this is I don't have to explaining anything. A part of what makes this whole thing SUPER easy for me is letting the Tools do ALL of the work! This is exactly what you should and will be doing too. Letting YOUR tools do all of the work... if, you decide to come aboard.

Right now, I'm about to provide you with the "Who, What, Where, When, Why & How" of this whole thing. It is important that you have as much information/details before you decide to get started with us.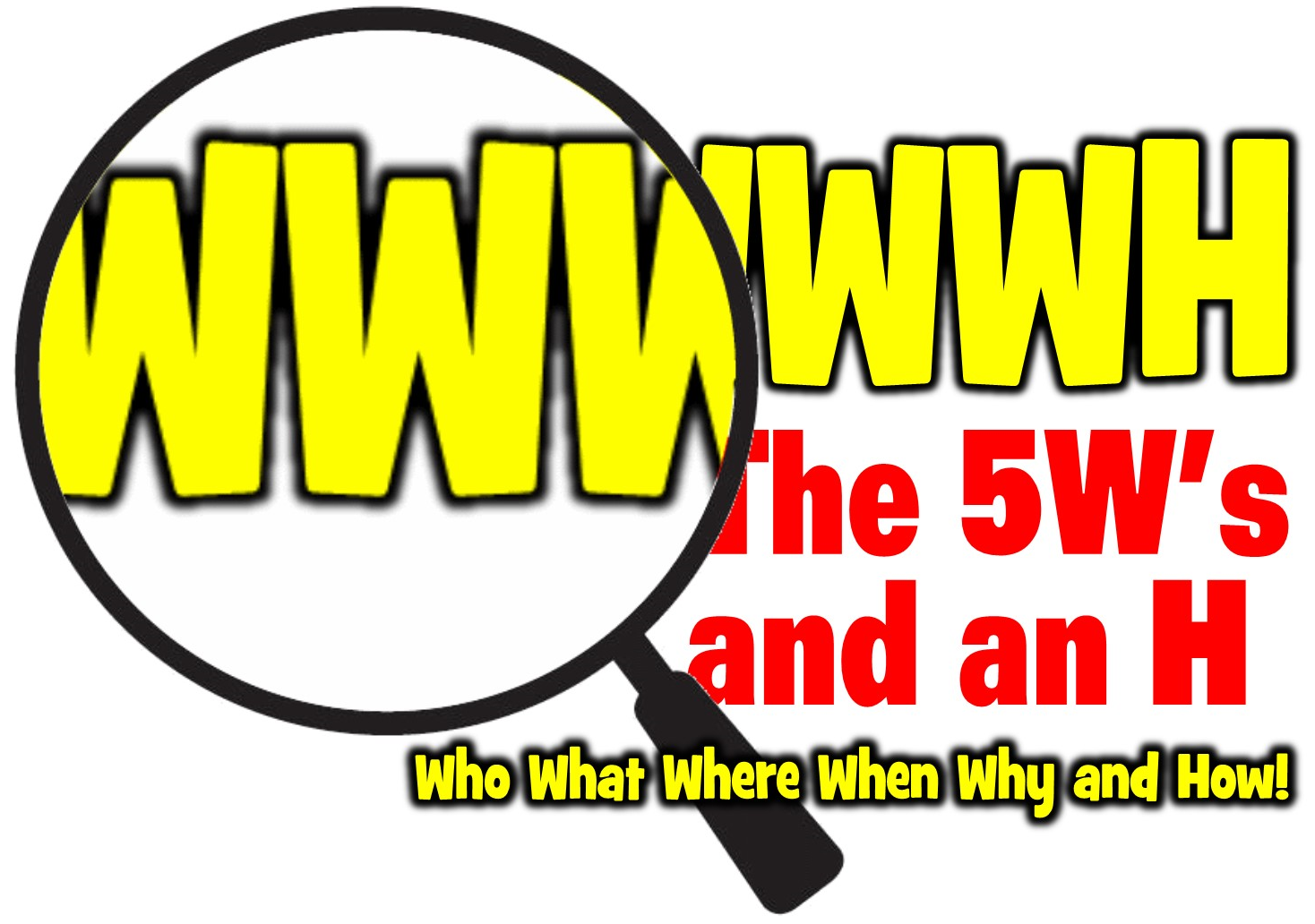 If I didn't already tell you... my name is Gerald Walker I live in Beautiful Jacksonville, Florida! I've been married to my beautiful wife Keisha for over 10 years now, but we've been together for almost 20 years! We share 4 amazing children, Keyaira, Desiree, Devin & Trinity and a new edition.. our grandbaby Kimora! I work full-time as an industrial mechanic and I pursue my entrepreneurial endeavors outside my full-time job.

I love the work from home industry! It has molded me into the person I am today. It's kept me open-minded and willing to do things I probably would've never done both in my personal and my business life. I can remember the "Spark" that lit the fire in me to want to pursue being able to work and earn money from home. It was a Don Lapre infomercial I was watching one late night.


I remember being just blown away and extremely excited with the idea of being able to put something in place to work and earn money from home.

So... I've been pursuing that ever since. I've owned a cellphone store, carpet cleaning business, been a part of numerous mlm/network marketing businesses and more.

I've had 5-figure months and I've had months where I've only made hundreds of dollars. That's just the way it is when you are in business for yourself - fortunately I still hold down a full-time job :)

That was a little about me. I hope I'll be able to get to know each one of you that visits this website:)

So, let's get down to business and talk about some information I'd like to share with you today.




WHAT...

Am I about to share with you?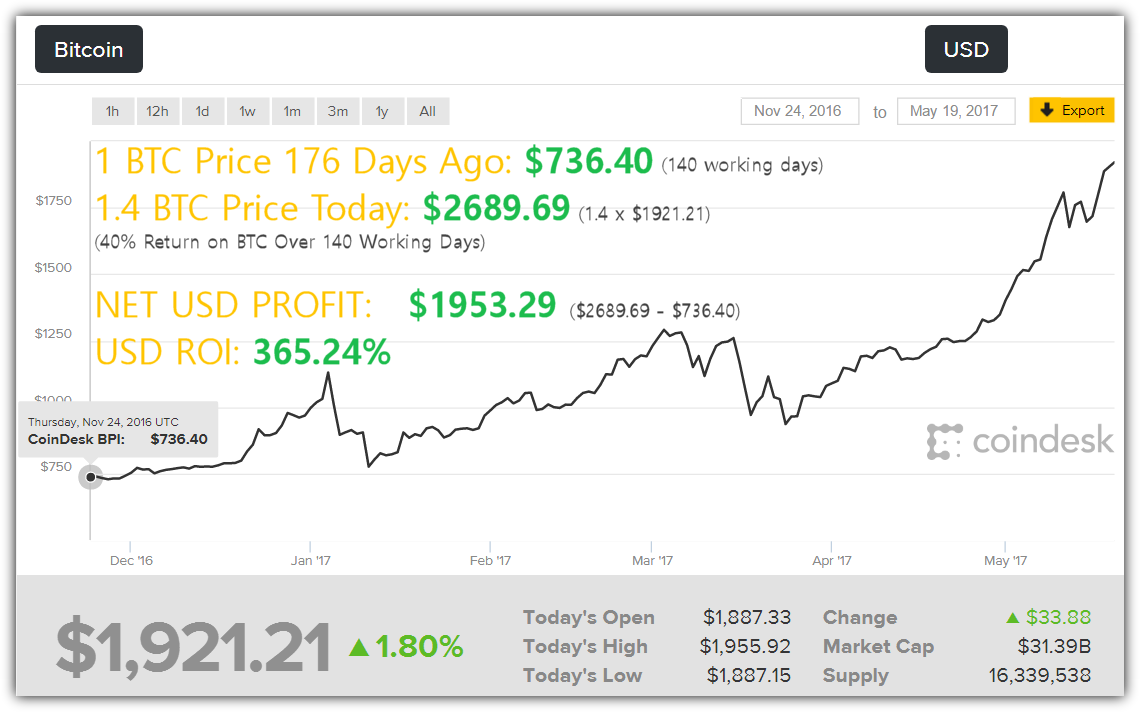 A Way To Earn 140% Interest With Bitcoin!


This website was set-up to introduce you to a company called BLANK. They are offering an incredible opportunity to earn nice rates of return with a product that is based in the emerging cryptocurrency market.

Right now, you are in a very unique position. Less than 1% of the planet knows about or even uses Cryptocurrencies like Bitcoin. Most don't truly understand how powerful Cryptocurrencies are - also known as Digital Currency. By the time everyone else catches up the opportunity to make a fortune will be long gone. But... that time has not come yet - So, get excited!


What is BLANK

BLANK is a technology company, based in BLANK, which specializes in BLANK.
In March of 2017, BLANK launched a new product... their
"BLANK"
.
The goal for each BLANK is to
earn approximately 1% in interest payments per day for BLANK trading days
(5 days a week). These payments are a combination of any profits generated and your original capital back.
When your BLANK mature, you will have received payments totaling BLANK of the original Bitcoins you invested. That means you get 100% of your investment back and earn 40% interest on top of your investment in around 6 months. These returns are after all fees are charged. That is a pretty good rate of ROI in the current investment market.
Each BLANK currently costs 60 USD (paid for in Bitcoin).
Your profits come from the
mining and trading of Bitcoins and other Cryptocurrencies
thru these packages and it is
100% passive
- meaning you ARE NOT doing any of the mining or trading.
When I was first introduced, I attended a Webinar about the BLANK... it was an awesome presentation that explained how it works. You can view a recording of the Webinar here: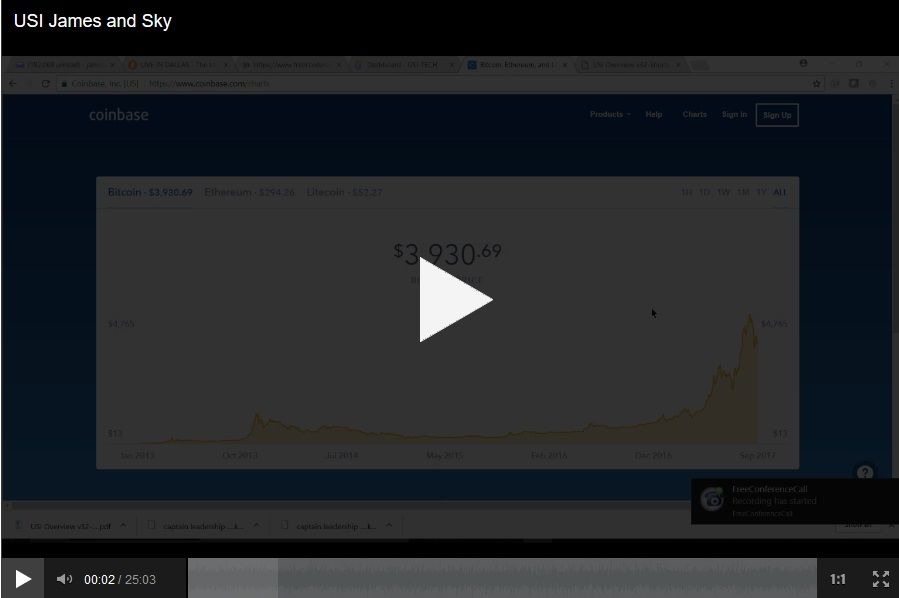 You can also attend one of the Live Webinars at the scheduled times below:
LIVE OVERVIEW WEBINARS:
Mon thru Sat (6 days a week), 9 am PST (12 Noon EST)
When you join BLANK with us you can get into our training calls scheduled below:
LIVE TRAINING CALLS:
Mon & Thurs, 5 pm PST (8 pm EST)

Dial in: (515) 604-9872 PIN: 722289*
If you're new to Cryptocurrencies, don't worry - you don't need to become an expert on the subject. Just know that "Mining" is the infrastructure of ANY Cryptocurrency. Miners provide the computing power to maintain the integrity of the currency. Mining is expensive and technical - but, YOU don't need to do it! Miners confirm transactions (verifying & validating) and accept any changes made to the currency through a "Consensus" system.
What you really need to know, being an investor, is that mining and trading cryptocurrencies can be profitable for you. Miners solve equations for a cryptocurrency transactions, to verify & validate, and earn cryptocurrencies for their effort. The supply of cryptocurrencies is increased at a controlled rate, and newly minted digital coins are distributed to miners.
How Do You Make Money With BLANK?

There are actually two ways to earn money with BLANK. I've told you about the 1st way with BLANK that grow approximately at a rate of BLANK. You earn 100% of your original investment back and 40% earned interest - that's 140% total. When you reinvest your daily payouts in more BLANK, then you could potentially achieve an even higher rate of return.
The 2nd way to potentially earn money from BLANK, is from their referral system.
Now let me say that this 2nd way is
OPTIONAL
. You do not have to promote BLANK to earn. You can remain an investor and simply buy/rebuy BLANK.
For those of you who would like to promote BLANK opportunity the information below is for you.
Unlike other referral systems you can earn Bitcoins with BLANK without spending any of your own money. This is because they allow you to sign-up for a membership with BLANK at NO COST. You can earn referral commissions BLANK levels down without buying any products yourself.
BLANK referral system works in a BLANK matrix. Meaning that you can only have up to 3 first level referrals and 9 second level referrals and so on. If all 12 levels get filled, you'll have a matrix of BLANK people in it. Remember, this is just an optional/additional way to earn with BLANK. You can remain an investor and just let this be a passive money maker for you.
The commissions payable at each level is shown below:
As you can see from the diagram above, you are eligible to earn 10% commission on 3 referrals (your 1st level), and 3% on 9 referrals (your 2nd level). The free account allows for a downline of 12 referrals. If you wanted to earn commission from all BLANK referral spaces in the full 12 levels matrix, then you'd need to meet the qualifications necessary for that.
An important difference with BLANK Referral System, is that BLANK pays commissions on all referral activity from all downline legs. This means that you and your upline will never have to worry about "Balancing Legs". You will not have to favor some legs while neglecting others.
BLANK has developed a referral system where there is a good possibility that you will get "Spillover" referrals too. A spillover referral is someone who was recruited by someone in your upline, but is placed in your matrix. You will earn commission from these spillover referrals.
The opportunity with BLANK has several advantages. First, is the fact that you can join for free. Then, there's the relatively low investment risk. You can start to invest in the BLANK with as little as BLANK USD worth of Bitcoin, and there are no ongoing costs to remain in the system. This means you cannot lose more than you are willing to invest.
Don't forget... as the value of Bitcoin continues to grow so does the money you are making. The Bitcoins you hold are increasing in value - so, you can actually say there are 3 ways to make money with BLANK!
What Are The Risks With BLANK

ANY investment will have some risk. There is no such thing as "risk free returns". Any system which claims to offer them, is misleading you.
Upfront Costs
BLANK charges a 3% fee on every contract, which is included in the price. This is included in their product description shown in the screen shot below:
BLANK has set a target return on their BLANK market days. This means that they aim to return all of your initial Bitcoin plus an extra 40%. The payout required to generate this return is 1% per market day on your original investment.
In order to achieve their goal of delivering a Bitcoin payout of 1% per day on the purchase price of your BLANK, the Bitcoin invested needs to generate payouts of 1.61% per market day.
The fact that BLANK quotes all target returns net of fees, makes the BLANK easy to understand. The expectation is that you invest your Bitcoin for market days, and you are paid approximately 1% of the amount you invested every day. Part of the Returns include your Capital.
Exit Fees
Deposits and withdrawals to BLANK can be made using Bitcoin wallets. Your daily payout is automatically held with BLANK, and if you accumulate enough Bitcoin, you can buy additional BLANK. However if you want to take Bitcoin out of BLANK, there is a 2% fee, as shown in the screen shot below: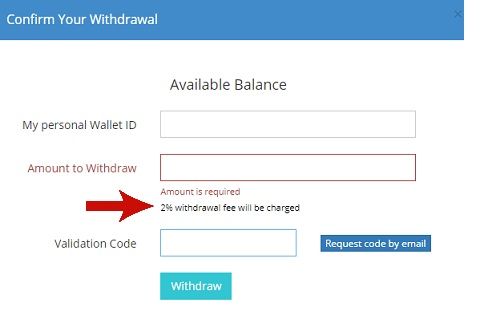 It costs you nothing to keep your Bitcoins with BLANK, and all fees are included if you decide to buy more BLANK. If you decide to move some Bitcoins to an external wallet, then they do charge a 2% fee.
The second risk with mining is in the difficulty. Bitcoin is designed to be released at a controlled rate. A predetermined amount of Bitcoin will be mined every day, regardless of how many miners are looking for it. More miners means less Bitcoin per miner.
WHY...

Should you join us?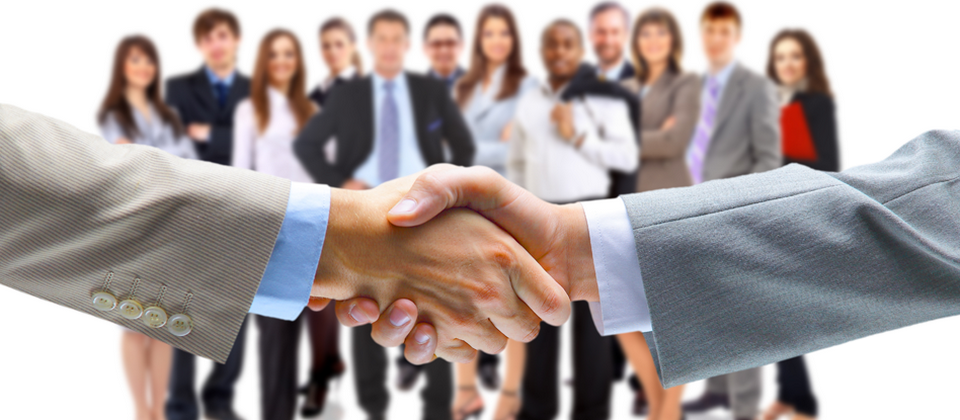 We Offer Weekly Training, a Wealth Building Strategy and Team Support
With this AMAZING Opportunity That BLANK has given us!


A part of being successful with ANYTHING is your access to "Information". That can come in the form of training - online Webinars, over the phone Conference Calls, Training Websites, etc. I have personally put together a page, that continues to grow, with links to other leaders in BLANK along with their training and resources. This will help you and help others that decide to join you in BLANK!

Another part of being successful is having a "Proven Strategy". We have the experience of many members who are actively using proven strategies that are putting money in their wallets EVERYDAY like clock work.

Did I mention that 100% of the people on our team and in BLANK are making money EVERYDAY?!

One more item that is a part of being successful is having access to people who can answer your questions and/or provide solutions with any challenges. I happen to be a part of a company and team that does just that.

There are many more things that are a part of being successful, but those key 3 things are a great starting point and great reasons why YOU should join us on this incredible journey towards Financial Wealth & Freedom!




WHERE...

Will this opportunity take you?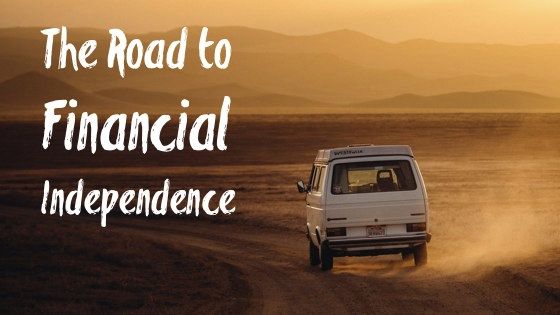 How about on the road to Financial Independence & Freedom!


Thinking about being financially independent and free is kind of hard to fathom for most. We are all taught at an early age (at least I was) that getting a good job with benefits was the ticket. Just work hard there and retire. And for many that might have been enough. But, I think most of realize that option is going away with all of the downsizing and outsourcing that is occurring.

Whatever you decide to do you need a Plan B.

I've been seeking my own Plan B. I want more out of life. I want to live a life not bound by financial restrictions. I don't pursue being rich - I pursue financial independence so that I can help my family & friends. I want to help others who are less fortunate. I want to show people that there are more options available for them.

But, I know that I CANNOT truly help others unless I have the resources to do so.

So, that is where this opportunity with USI-Tech is taking me - Financial Independence & Freedom. I don't know where you would want it to take you, but the sky is YOUR limit. You can choose to do what you want!




WHEN...

Should you get started with us?
You Should Join BLANK RIGHT NOW - ASAP - TODAY!


There is NO COST to join BLANK, you can just open a free account. When you are ready to invest 0.0229 Bitcoin, then you can buy one package and give BLANK a chance to earn you some Bitcoin.

We suggest that you only invest an amount you are willing to put at risk. If the system does what it promises, you can always buy more packages in the future.

The returns promised by BLANK are impressive, and from what I've seen from my short time here, investors in the BLANK are seeing daily payouts.

I missed out investing in Bitcoin 4 years ago when I had the chance. One Bitcoin was valued at $22 USD. I had $1000 to throw into it, which would be worth a little over $240,000 now - UGH! I'm not about to let this chance slip by me again!




HOW...

Can you GET STARTED Today?
READY - SET - GO!!!
Getting Started Is Very EASY...

Again, there is NO COST to join BLANK, you can just register for a free account. When you are ready to invest 0.0229 Bitcoin you can buy one or more Bitcoin Packages and give BLANK a chance to earn you some Bitcoin!
I started with 5 Bitcoin Packages, saw earnings the next day and on through the week. I've started purchasing Bitcoin Packages weekly now! Click on the link below to get started...